Tommi Mononen started as Forest Director
Tommi Mononen has started as Forest Director in Iivari Mononen Group this summer. He is responsible for wood procurement especially in ScanPole Finland and Norway. The procurement area includes the extensive forests of North Karelia and Savo in Finland, as well as Norway and Germany.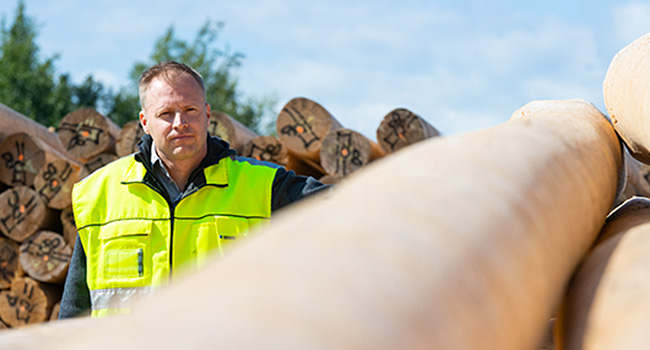 Tommi Mononen has long experience in the pole business, and he has been a member of the Board of Directors of Iivari Mononen since 2004.
In this work, it is important to go out on the field. We work as a team, and while procurement managers manage regional wood procurement, I work as their supervisor, manage delivery sales and by-product sales.
The Forest Director's duties include the leadership, planning and reporting of the wood procurement as well as delivery sales and by-product sales.
More information:
Ari Mononen, CEO
Iivari Mononen Oy
Tel. +358 400 803 040
Back to news
Kategoria: