Ari Mononen, CEO of the Iivari Mononen Group, has been awarded the Developer of the Region Prize 2018.
The award was granted to Mr Mononen for his active involvement in the development of the North Karelian region and its business life. He also acts as Chairman of the North Karelia Chamber of Commerce.
"The sense of corporate responsibility in the regional companies and public sector is strong. Thanks to this, our region and its centre, City of Joensuu, are exceptionally vibrant," Ari Mononen states.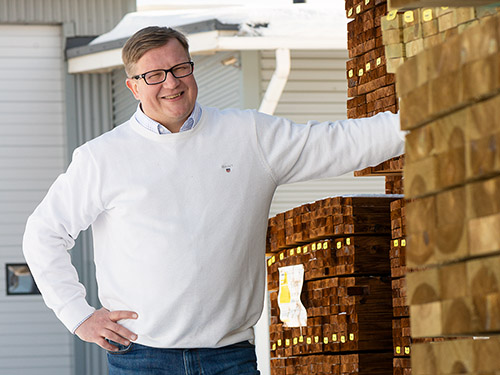 Mr Mononen has also been one of the key figures behind the national success of the Joensuu's baseball team, the winner of the national baseball championship in 2018. In addition, his input to the building of a new wooden baseball stadium in Joensuu was significant. In his freetime, he is a dedicated baseball coach for youngsters.
The Regional Developer Prize is granted annually by the Regional Council of North Karelia and Joensuu Youth Chamber of Commerce.
Back to news
Kategoria: